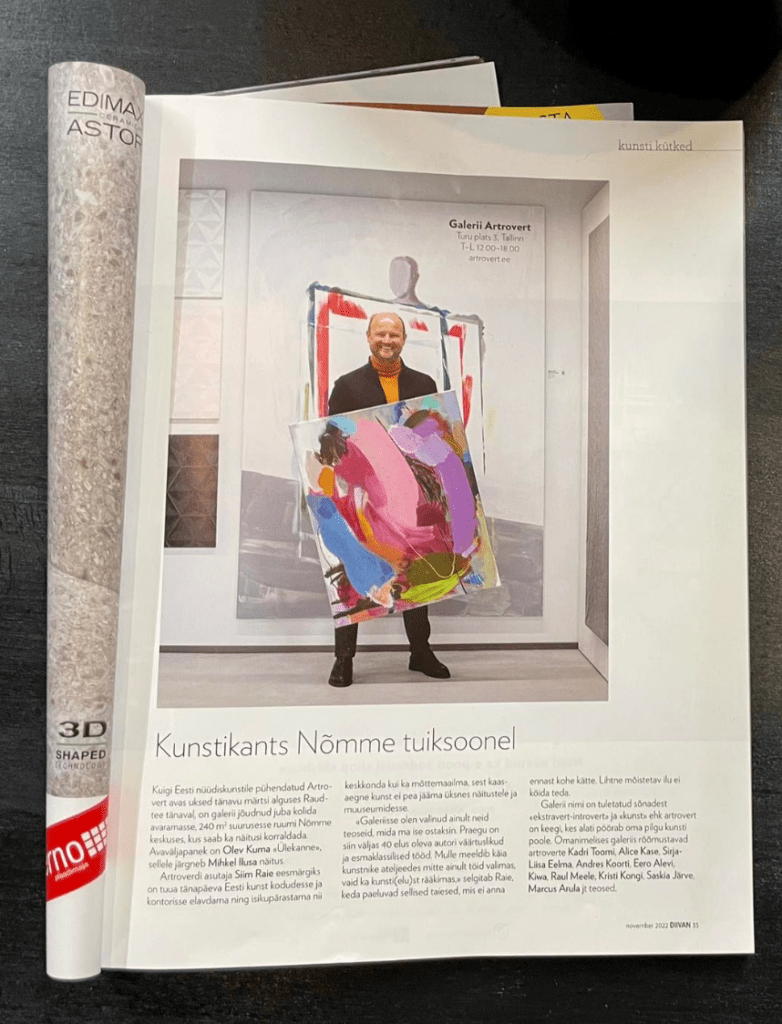 Artrovert is a person who always looks towards art 🙂
Artrovert is an Estonian contemporary art sales gallery founded in 2022, located in Nõmme, Tallinn. 
The inspiration behind establishing the art gallery was the COVID-19 pandemic, during which countless video meetings were held with most users having a blank white wall as their background – a potential space for exhibiting contemporary art in homes.
Artrovert Gallery does not represent artists. Our mission is to sell art to anyone who wishes to make their home or office more personalized. We provide guidance for first-time art buyers as well as those looking to expand their investment collection.
Artrovert Gallery is an art gallery in Tallinn, operating in Nõmme at Turu Square 3. In addition to art, the gallery also showcases furniture, lighting, and design and interior products from Scandinavian brands such as Norr11 and 101 Copenhagen.
Siim +372 5076807 | galerii@artrovert.ee
Artrovert is open from Tuesday to Saturday, 12:00 - 18:00.